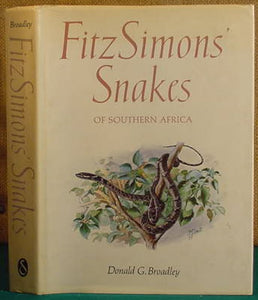 The definitive study of the 160 species and sub-species of snakes known to occur in the Southern African sub-continent. 117 line drawings, 92 photographs, 83 distribution maps and 81 colour plates of original watercolours by PJ Smit.
Pub: Delta Books. Revised ed. 1983
Hbk with dust jacket in vg condition.