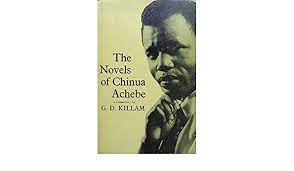 Critical commentary devoted to the writings of Chinua Achebe, the four novels of Things Fall Apart, No longer at ease, Arrow of God, A Man of the People.
Pub: Africana Publishing Corporation. 1969. 
Hbk with dust jacket. Good condition. This is a former university library copy so has plate on inside of front cover.